Chrome Delete for Vehicles
Transform Your Vehicle's Look with Chrome Delete
Welcome to the Premier Chrome Delete Partner for Your Vehicle
Transform Your Vehicle's Look with Chrome Delete
Chrome delete is the ultimate customization option for your vehicle. It involves removing or covering the chrome trim and accents on your car, giving it a sleek and modern appearance. Whether you have a luxury sedan, a rugged SUV, or a sporty coupe, chrome delete can enhance your vehicle's aesthetics.
What is cool about our Chrome
Delete packages?
We offer a range of customized options to suit your preferences. Choose from Hubcaps (wheel skins), Grille Inserts, Mirror Caps, Door Handle Covers, and more. Or, purchase the entire package for your vehicle and save.
Our chrome delete packages are designed to withstand the test of time. We use premium materials that are UV-resistant and can endure harsh weather conditions, ensuring your vehicle maintains its stunning look for years to come.
We believe in providing high-quality products at the most competitive prices. Plus, once you compare the cost of wrap or custom plasti-dip the savings are huge.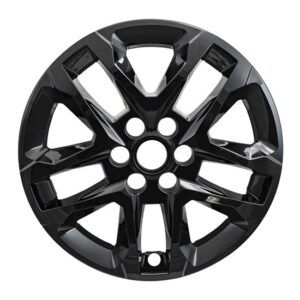 Wheel Covers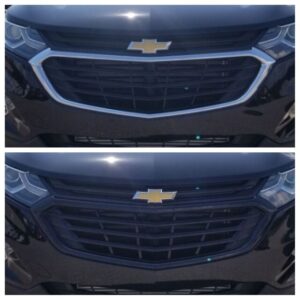 Grille Inserts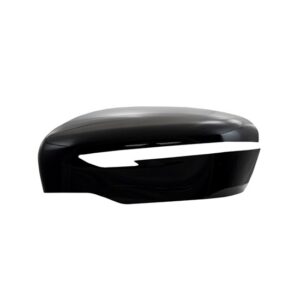 Mirror Covers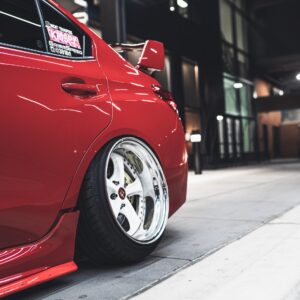 Shop All
Can the process be any easier?
Find your Product
Well, we have made that easy for you. Either, shop by vehicle or by product. Select the package you want and checkout.
Shipped to your door
Everything comes right to your door. Usually in 2-3 days. By the weekend you will have a completely different look–the one you wanted.
Preparation
Thoroughly clean and prepare the surfaces to ensure a smooth and long-lasting finish. Don't worry, we also provide you alcohol wipes for this process.
Prep the product
First, ensure everything will fit. Then, remove the high-quality 3M® tape and the adhesive promoter.
Install
This is going to be easy. So if you have told your significant offer it was going to be a while we recommend not installing in direct sight of them. Go back to before step three and grab a cooler of beer.
Be Amazed
Sit back and enjoy. You can now roll out and show off your ride because that is what it feels like.
Still need some help? No problem. Reach out to us and we will be more than happy to help.